05.02.2018 | FNEZ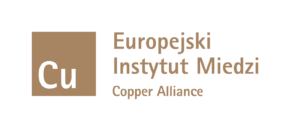 The Foundation for Sustainable Energy has established cooperation with the European Copper Institute in the field of promoting the development of offshore wind energy.


Offshore wind energy in addition to providing emission-free and stable renewable supply of electricity and several tens of thousands of jobs is also stimulating demand for raw materials. Around 6 thousand tons of copper is needed mainly in cables, machines, lightning protection and power electronics to build a 1 GW-capacity offshore wind farm, which means an additional benefit for the Polish mining and smelting companies as well as copper fabricators. The Polish company KGHM in 2016 was the sixth largest producer of copper in the world.

We will talk about the role of copper in the development of offshore wind energy at the Baltic Industry Energy Forum – BEIF. European Copper Institute is a partner of the event.